Post by StevePulaski on Mar 25, 2016 0:28:25 GMT -5
Cheeks (1988)
Directed by: David Powers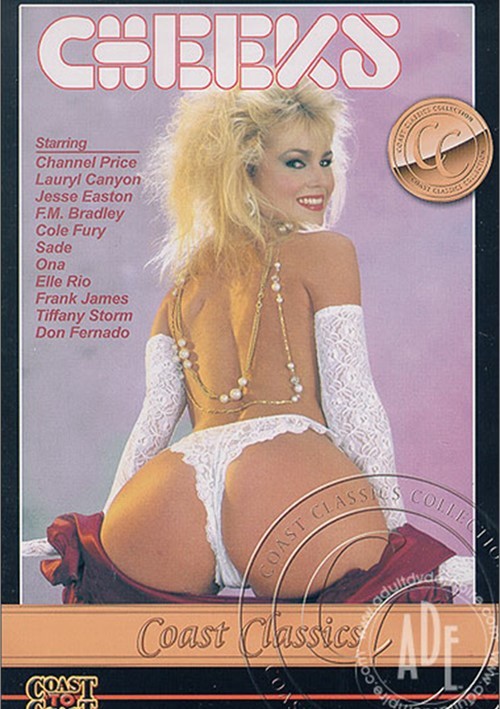 Rating: ★★★
Laurel Canyon and Cole Fury have just arrived at their vacation home for the weekend, a lovely cabin by the lake. Inside the cabin is a telescope, which allows them to sneak peeks of other couples in homes across the lake and their sexual activities. At first they notice a saucy threesome involving Tiffany Storm, F.M. Bradley, and Channel Price, which incorporates nearly every thinkable position and has Cole Fury in a complete trance. It isn't long after that escapade is over that the couple witnesses other steamy sex acts, such as Ona engaged in a total gangbang with four other men, all of whom masked and taking their turns with her. In addition, we have a passionate interracial love scene between Sade and Frank James, which has Frank James zealously plowing Sade on a hardwood floor by a fire place, in what could be the most romantic sex scene in the film.
All of this overwhelming passion leads Cole to sneak out of the house to engage in another interracial threesome with another man and woman, leading Laurel be frustrated and sexually unsatisfied. Ultimately, he can't leave her hanging, so the two indulge in a passionate and utterly mesmerizing love-scene that concludes with a memorable finish by Fury himself.
That, my dear readers, is
Cheeks
, which features a seriously commendable display of diverse sex acts, both physically and racially, making one of the most remarkable pornographic films of the era simply in terms of its contents. Where the film lacks is in the story; such a simple, vague outline of a film begs a further narrative explanation that is unfortunately never given. Scuzzy videography and some distorted audio, in addition, add to the real low-grade and filthy aesthetic of this film, makings its period-appropriate taboos only seem to further leap off the screen in a way that begs you watch them unfold in explicit detail.
Films like
Cheeks
live up to pornographic oddities because they slip under the radar, casually unnoticed by even seasoned viewers of pornos from yesteryear, and with the lively and attractive Canyon and Fury at the helm, this film simply warrants some love from those who might've walked past its generally basic - but at the same time revealing and enticing - VHS cover in the local adult superstore.
Starring: Laurel Canyon, Cole Fury, Tiffany Storm, F.M. Bradley, Channel Price, Ona, Sade, Frank James, Jesse Easton, and Don Fernando. Directed by: David Powers.